Get creative with our new page theme customization options
Our new theme customization tool gives you access to all the tools needed to make your to.co page really stand out from the rest. Add your brand colors to panels, your favorite photo in the background and pick from the best looking fonts.
Preset Themes
We've added a bunch of new page themes to choose from, so you can easily freshen up your page. These themes are all included in the FREE plan, so anyone can use them.
Heres just a few of the themes we've added:

Theme Customization
Upgrade to the PRO plan, and you'll get access to our theme customization options. This lets you get creative, add a background image, choose a font, and pick your panel colors to best match your organization branding.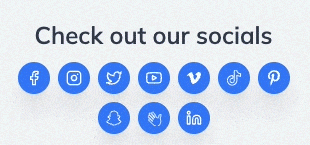 Page background
Choose a background color for your page, upload an image, or choose from over 1 million free images.
Page Font
Pick your favorite font for your page, and choose a text color to use on your page background (heading panels and more)
Panel Colors
Choose a background and text color for each panel type.
Panel Style
Choose from a selection of panel shapes and shadow types.
Ready to try it out?
To get started, sign into to.co or register FREE.
Then navigate to the Orgs page by selecting "Orgs" from the menu. You'll see a list of organizations that you manage and are watching. Click the Edit button to start editing your organization on the Org Admin dashboard.
From the Org Admin dashboard, choose the "Page Editor" option from the menu, or go directly to the Page Editor.
Select the Appearance button in the page header to start editing your page appearance. You can choose from our preset themes, then click Customize Theme button to make it your own.
The Customize Theme options are only available on the PRO plan, check out our pricing here.
Luke Geaves